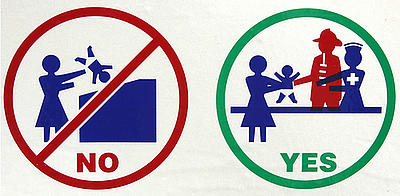 In the hedonistic sins of the flesh my mother indulged, and in my fathers own hedonism, (what else could you call someone so consumed with another that he would give up his life rather than live without this person), never once was there any thought given to the children of this unholy union.
Not once was there a glancing consideration that these children might yearn for the creature comforts the parents wasted in their bid for adult satisfaction they felt they were owed.
As soon as my parents one upped each other beyond the need for us to be hostages in their war, we were relegated back to being mere spectators in their undoing.
Who the fuck operates like that?
I read about the poor slobs who get involved with an NPD woman. Those dumb fucks rarely stick around long enough to drag kids into the deal. Same with women.
Unfortunately most of these people have children from previous relationships.
If you enter into a relationship with a personality disordered person I have a lot less sympathy for you than I do the children you brought into the world.
First time the guy with the Corvette and the Bill Clinton hair cut fucked your best friend should be the last.
But you guys go back for more and more and more.
Then whine about the trauma.
If you guys think you have PTSD, go see what your lifestyle does for your children.
You can run if you want.
Where do your kids go?
The kids that have to sit and watch the bouts of adults gaming the shit out of each other. Watching one adult drive off with their affair partner and slinging gravel all over the house.
They are the emotional pit stop of the deranged fuck left behind that has no audience to pander to but his/her kids.
The kids are stuck in this loop from the day they hit the ground until they have the wherewithal to get away from the loons.
They are beyond the relief afforded in paint by platitude thinking. It's burned onto their hard drive for ever more. And it will stay there because they will never be sure about the next guy/girl you bring home.
So you guys that went steady with a narcissist, you really don't evoke a lot of sympathy.
Some due diligence is in order before you drag the next narcissist into your child's life.
How about some catchy phrases for the kids and the collateral damage they become from your love life?
"Too bad you have to watch your father weep uncontrollably because he peeped in the window of his girlfriends apartment and saw her giving his best friend a BJ but you don't matter as much to me as my pride."
Or:
"I'll fix dinner for my kids AFTER I cut and paste a bunch of mindless feel good bullshit on a site run by a pathological sociopath. I've already got a mother so fuck off."
I guess that won't fit on a poster.
I vowed that this blog would never become a source of dissent to people suffering from a PD's abuse.
But the dating Jesus freaks of the world have cordoned themselves off and are now attempting to capitalize on, and demonize every one that doesn't fall into their clique.
Sorry. These rants never end up where I think they are going.